If you have an older house then you may be lucky enough to have a parquet floor. Unlike carpets, this is the type of low maintenance, low allergy flooring that adds to the value and beauty of your home. Also there is a perception of carpets being unhygienic, so parquet flooring restoration is now very much in vogue.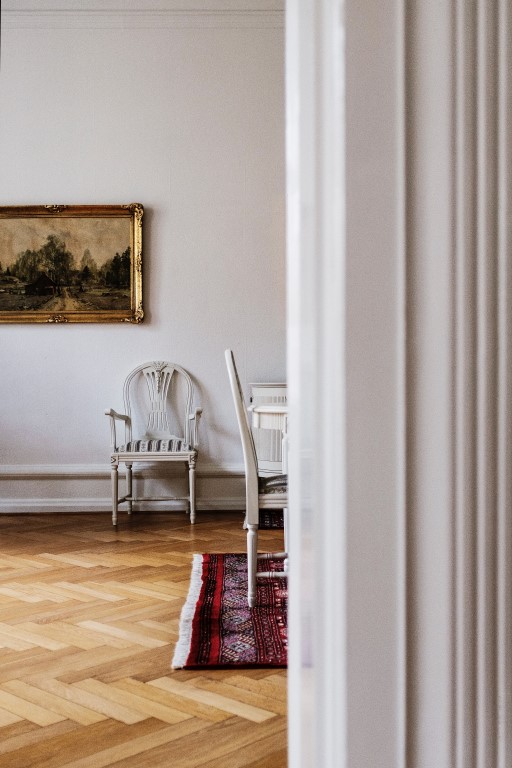 Parquet (is from the French word for "a small compartment") is accepted as a geometric mosaic of wood pieces used for decorative effect in flooring.
The individual wood pieces are glued to floor, sanded and sealed with a stain and varnish.
Parquet floors are practical and hard-wearing as well as being beautiful.
Restoring parquet floors
Parquet floors can be brought back to life to look almost new, but with a timeless, aged appearance. These floors fit in well with the period features of any property and last for years.
So we can quote we need to inspect and measure your floor. We will check for defects and plan to repair and fill where necessary (with wood or filler for very small defects. Having then agreed a cost and time and date, we will use our dust free sanding machines to even out and take off the very top layer of dirt and old varnish.
Once this is done we do the necessary repairs to your floor and match this in with the freshly sanded surface. We can then apply the finish. This can be varnish, oil or wax. If required, the floor can be stained to a colour of your choice, but we recommend waiting until the old finish has been removed before you make your choice. We can advise on how the final floor will look depending on your choice of finish or stain.
See some examples of parquet floor restoration can be seen at our gallery.
To arrange a quote contact Cameron on 01788 569980 or 07836 659115 or fill out our contact form.